Judicial Biographies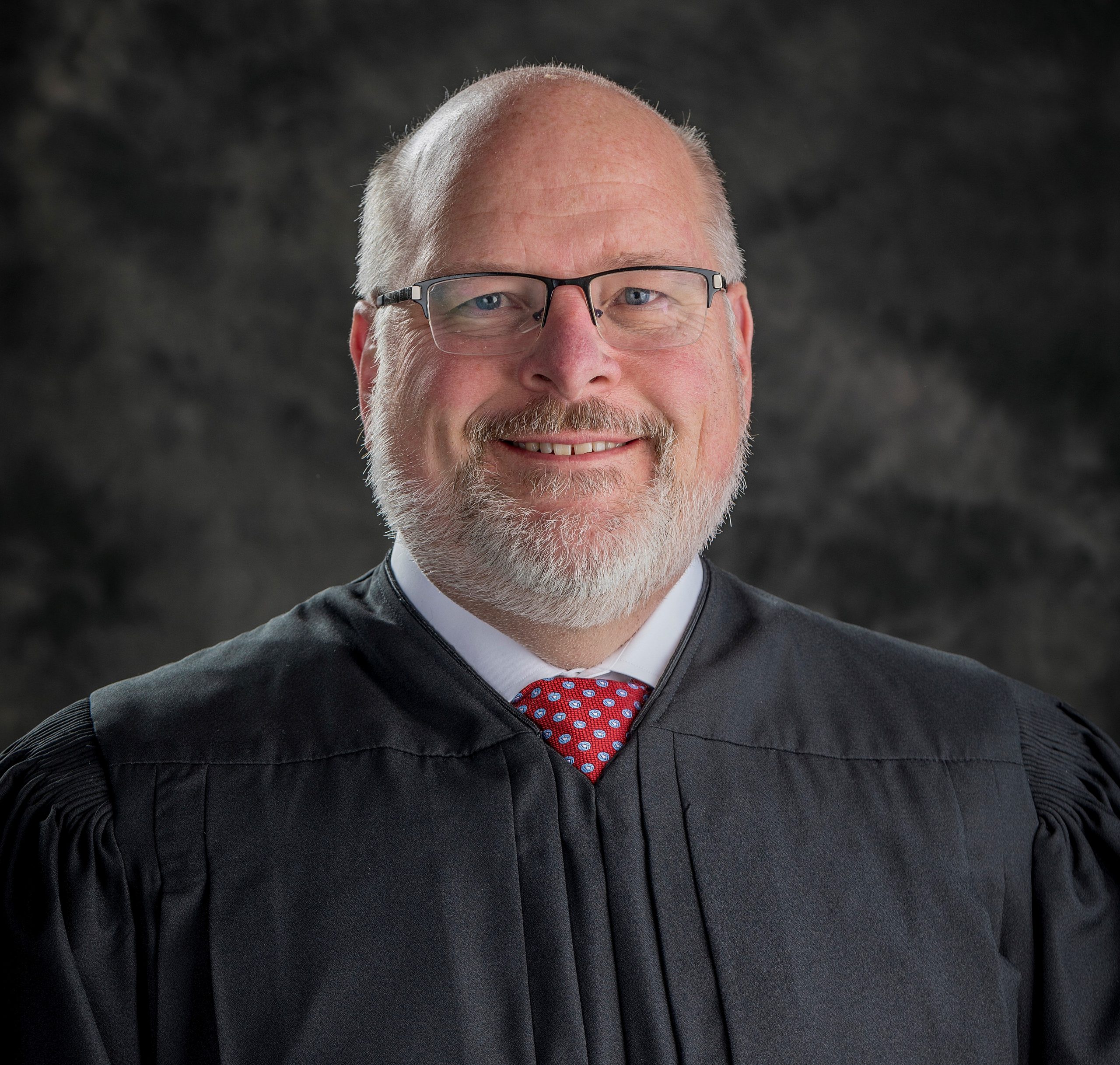 Judge Randall Fuller
Judge Randall D. Fuller was elected to serve as Judge of the Common Pleas Court of Delaware County, Ohio, Domestic Relations Division in 2016 and took office January 1, 2017.  He is the first Judge of the newly unified Domestic Relations Division.
Judge Fuller is actively involved in the following associations:
Ohio Association of Domestic Relations Judges;

President-Elect;
Board of Trustees;

Ohio Judicial Conference (OJC);

Member of the OJC Executive Committee;
Domestic Relations Law and Procedure Committee;
Court Administration Committee;
Court Technology Committee;
Judicial Advisory Group;

Ohio Judicial College;
Association of Family and Conciliation Courts (AFCC);
Ohio Chapter of the AFCC;

President of Board of Trustees;

National Council of Juvenile and Family Court Judges;
American Judges Association;
American Bar Association;
Ohio State Bar Association; and  
Delaware County Bar Association

Chairman of the Committee on Character and Fitness since 2001.
Judge Fuller has presented on behalf of the Ohio Judicial College to Ohio Domestic Relations Judges and Magistrates and assisted with training of new judges.  He has testified before the Ohio House of Representatives, Civil Justice Committee, and the Ohio Senate, Judiciary Committee, on behalf of the Ohio Judicial Conference.
A graduate of Buckeye Valley High School, he received his undergraduate degree in Agricultural Economics from The Ohio State University and his law degree from the University of Toledo, College of Law.  Judge Fuller maintained a successful law practice in downtown Delaware for over 20 years.
He is a life-long resident of Delaware County.  Judge Fuller has served on the Board of Directors for numerous non-profit organizations including Delaware County Board of Developmental Disabilities (Vice President),  Delaware County Court Appointed Special Advocates (President), Delaware County Red Cross, Del-Mor Dwellings (President) and People in Need.  He is a member of the Delaware County Farm Bureau and Delaware Rotary Club.
Magistrate Jamie L. Allen
Magistrate Terrie L. Clinger
Magistrate Sandra M. Disantis
Magistrate Heather R. Gall
Magistrate Amanda L. Sims