Plan Your Visit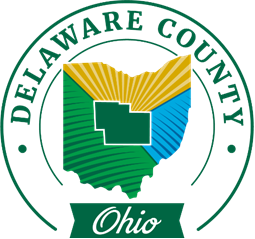 WELCOME TO DELAWARE COUNTY
Please:
Remove outer coats or jackets.  This may speed up the line due to metal zippers and buttons.
Empty pockets and place contents into containers to be screened (please keep tissues in your pocket).
Cell phones and other electronic devices will be screened.
Feel free to ask for assistance if needed.
Remember:
Firearms, weapons, sharp objects, items that can be used as weapons, items that look like firearms or weapons, or other prohibited items are not allowed.  If you have such an item to be used as evidence in a court case or for other legitimate county business, such item must be surrendered to the Sheriff and the Sheriff will deliver the item to the court or other location in the building where the item is to be used.
Deliveries passing through security MUST be screened.
Security Entry Requirements
First and foremost we check bags, deliveries, hand-carried items and people to ensure the safety of the court, court employees and visitors.
The second point is how we conduct these checks. By following a few simple rules and tips, you can quickly get through the entry points.
Have everything out of your pockets. Many items contain metal that we don't always think about. Cigarettes, medications in blister packs, chewing gum wrapped in foil, underwire bras, etc. All of these can trigger the metal detector.
During the colder weather if you have a large number of items in your coat pockets, simply run your coat through the x-ray machine.
Advise security personnel if you have any type of court ordered monitoring equipment on your person or in your personal effects.
We are seeing belts, suspenders, shoes and bib overalls containing lots of metal. If you choose to wear these, expect them to set off the alarm and require a wand check.
If you still can't make it through, you will have to be checked individually. Follow the instructions of the security personnel. During this check you will be asked to produce items from your pockets to show what is there. Try and remember these procedures are for your protection and cooperate with them.
Prohibited and Permitted Items in Courthouses
Prohibited items are weapons, explosives, incendiaries, and items that are seemingly harmless, but may be used as a weapon, referred to as "dual use" items. You may not bring these items to the security checkpoint without authorization. If you bring a prohibited item to the checkpoint, you may be criminally prosecuted, or at the least, asked to rid yourself of them. The following list is not intended to be all-inclusive and is updated as necessary.
Any cutting blade and/or piercing instrument, including box cutters, cigar cutters, corkscrews, hair picks with metal tines, knitting needles, nail files, letter openers, ice picks, knives, razor blades and razors, hacksaw blades, sabers, swords and scissors are not permitted.
Firearms, ammunition, BB guns, compressed air guns, flare guns, gun lighters, gun powder, parts of a firearm, pellet guns, stun guns, realistic replicas, and starter pistols are not permitted.
Flammable items such as fuels, gasoline, lighter fluid, strike anywhere matches, turpentine and paint thinner are not permitted.
Martial Arts/Self Defense items such as billy clubs, black jacks, brass knuckles, expandable batons, mace, pepper spray, nightsticks, some key rings, numchucks and throwing stars are not permitted.
Sporting goods such as baseball bats, bow and arrows, golf clubs, hockey sticks and pool cues are not permitted.
Tools, including axes, hatchets, crowbars, drills, hammers, pliers, saws, screwdrivers, and wrenches are not permitted unless a contractor performing work under the County's authority.
Disabling chemicals and other dangerous items such as butane and butane operated devices, chlorine for pools and spas, compressed gas cylinders (excluding fire extinguishers), liquid bleach, alcohol, spillable batteries (except those in wheelchairs) and spray paint are not permitted.
Restraining items, including thumb cuffs, handcuffs, handcuff keys, leg shackles, flex cuffs.
This list applies to all persons entering any government building with a security checkpoint staffed by the Delaware County Sheriff's Office or Trident Security.  Any law enforcement officer not "on duty" is prohibited from carrying their weapon(s) onto the premises.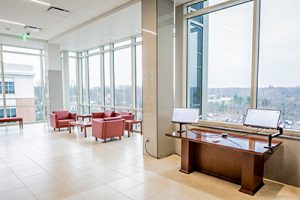 Check-In for Domestic Relations Division
Upon arrival to the Domestic Relations Division, located on the 4th Floor of the Courthouse, parties and attorneys are  to check in at the kiosk station.  Once you have checked-in, you may have a seat in the hallway until your case is called.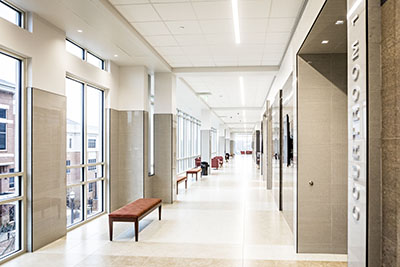 Parking
Food
Food and beverages are permitted in the courthouse.  However, only water containers with lids are permitted in the courtrooms and hearing rooms.  There are also numerous restaurants that are within walking distance of the Courthouse.  See the map below for a list of local restaurants.
Food Options-Click here for a printable map in PDF format